How Much Does It Cost To Learn Microblading?
Both as a solo endeavor or as an expansion to an existing beauty business, microblading can be a rewarding activity to pursue. Besides being financially lucrative, a career in microblading will allow you to channel your inner sense of artistry and passion for makeup into putting a smile on your client's faces.
To become a high-in-demand microblading artist, you must receive adequate training and use the best equipment. How much should you spend to learn microblading and become a successful practitioner? This piece will give you an insight into the potential costs of getting microblading certification and setting up a studio.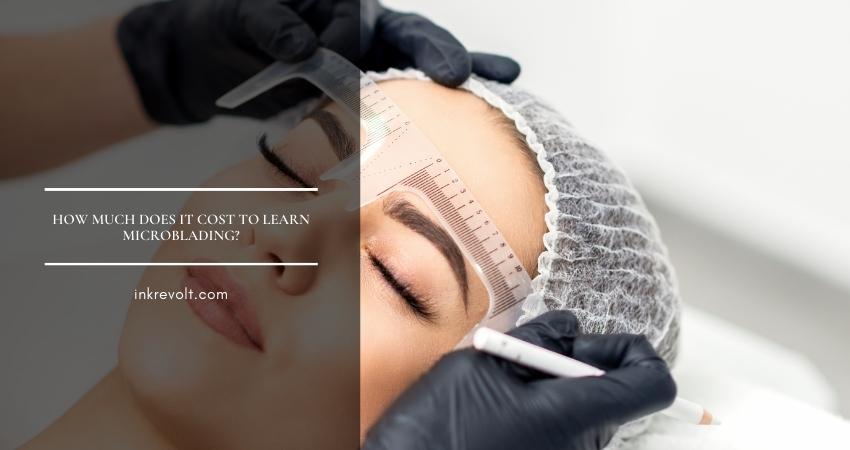 Summary
| | | |
| --- | --- | --- |
| Purpose | Cost Range | Average Cost |
| Microblading Course | $500 – $2000 | $1250 |
| Microblading Equipment (Studio Setup) | $6000 – $8000 | $7000 |
| Microblading Certification & License | $700 – $1000 | $850 |
| Total Cost | $7200 – $11,000 | $9100 |
How Much Does Microblading Course Cost?
You have a handful of options to consider while choosing a microblading course. The learning opportunities include online classes, in-person workshops, and internships. Online courses tend to cost less since they can't offer hands-on practice. Live classes and internships could help you more in mastering the skills since you will get to practice on live models.
For an apprenticeship under an experienced microblading artist, you might have to pay $500-$1000 monthly. Tuition fees for online classes range from $1000-2000, and for live classes, you might have to pay as much as $5000.
Check the credentials of the instructors and reviews of previous trainees before enrolling.
How Much Does Microblading Equipment Cost?
Equipment costs will vary from brand to brand. A good microblading pen or machine, pigments, needles (blades), a microblading ring, measuring calipers, the right lighting, a portable massage bed, micro brushes, numbing cream, and other tools like alcohol pads, wet wipes, face masks, etc. should be on your shopping list.
Pigment quality, in particular, is something you should not compromise. Premium ink will cost more, but it will deliver better results. The better your work is, the more you can charge for your services. So, it's worth spending the extra money on the best pigment.
We would also recommend buying synthetic skin pads for practice. If you want to experiment with some new moves, draw the hair strokes on artificial skin before performing them on your clients. With continuous practice, your ceiling as a microblading artist will continue to get higher.
Lighting deserves a special mention as well. Clear visibility is essential to ensure you have a clear view of your work. Without proper lighting, you might not even realize that the trail of hair strokes you have left behind has gone terribly wrong. Use a ring light beside the microblading table when you are working on a client.
Overall, you might have to spend around $6000-$8000 on equipment to launch your studio.
How Much Does It Cost To Get Certified In Microblading?
Before you get your practitioner's license, you need to have a bloodborne pathogen certificate besides a microblading training certificate.
You can get a bloodborne pathogen training and get certified by spending only $10-$20. An individual tattooing license can cost $50-$300.
You would also need to pay $397 in exam fees for the American Academy of Micropigmentation (AAM) certification test. For taking the Society of Permanent Cosmetic Professionals (SPCP) exam, you will have to pay $250 in exam fees. You can choose to get any one of these accreditations.
Final Words
Microblading can be an expensive undertaking, but it's a worthy investment considering the doors of opportunities it unlocks afterward. A skilled microblading artist can make as much as $400 for an hour of work. So, if you are on the right career path as a microblading artist, you will make back the money you had spent on training expenses in no time.
We are sorry that this post was not useful for you!
Let us improve this post!
Tell us how we can improve this post?