Cheyenne Hawk Pen Review: [Features, Pros & Cons]
If you are a beginner or professional artist, I am sure you know how hectic it can be to tattoo with a poor-performing tattoo machine. Even the horror of facing troubles with the machine while tattooing is enough to give a pang in your stomach. What if it ends up leaving a scar on the tattoo?
So, it is obvious that you need a good, really good tattoo machine. And we are here to suggest you one: Cheyenne Hawk Pen. With its sophisticated features and extraordinary performance, it will rid you of any kind of unwanted incident.
In this Cheyenne Hawk Pen Review article, we will talk about how it is just the perfect tattoo machine for you by simplifying all the technical stuff and analyzing them broadly so that you find everything easily understandable.
So, without further ado, let's get on with it.
Introducing Cheyenne Hawk Pen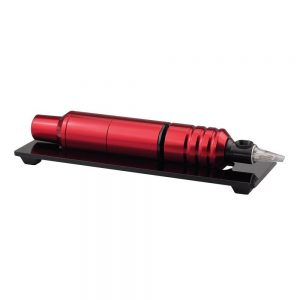 Cheyenne is a tattoo industry-leading brand that makes tattoo guns that are of high-quality and deliver satisfactory performance. It has earned accolades for showing exemplary innovation in its products.
Hawk Pen is the greatest innovation that Cheyenne has so far come up with. It is specifically designed to look quite similar to a real pen that facilitates more precise procedures of tattooing than before. The following color variants are available in the market –
Let's have a glance at the specifications of the hawk pen below.
Cheyenne Hawk Pen Specifications:
Manufacturer: Cheyenne
Voltage: 6-12.6
Power Input: 4 W
Frequency of Stitch: 70-160 Hz
Length: 4 inches
Diameter: 1 inch
Stroke of Needle: 3.5mm
Protrusion of Needle: 0-4.5mm
Connection: 3.5 mm Jack plug
Color: Bronze/Silver/Orange/Purple/Red
Operating Condition: Ambient temperature: +10 C to +35 C
Relative Humidity: 30%-75%
Mode of Operation: Continuous
Who Is This Product For?
Because of its high-quality and unique features, a Cheyenne Hawk Pen should be anyone's first choice.
However, if you are curious to know what it has to offer you, you can go through the list below. You will know why you need it when you relate to one of the cases below, if not all.
You want a tattoo machine that can work for a long time without any problem.
You don't mind paying some extra bucks for a tattoo machine as long as it pays you off with good performance.
You don't want to use any kind of accessory that is to be reused and can cause health hazards.
You want a tattoo gun that is capable of performing different methods of tattooing.
You are looking for an easily portable machine which can handle lining, coloring, and shading.
Problems You Might Have To Face
While Cheyenne Hawk Pen offers you everything you look for in a tattoo machine, it has some drawbacks, just like everything else.
So, before you make a decision, learn about the problems you might have to face if you have this machine.
Since the gun is small, using it for a long time might create pressure on the motor resulting in power issues.
Using one single pen for all the tasks requires both skill and care. So, if you are a beginner and want to use it, be really sure that you can handle it properly. Otherwise, it might disappoint you.
Due to its tiny size, it may get choking hazards if it drops from your hand. Again, it is recommended to be used by professionals.
 Pros
Its grips and needles are disposable and medically tested.
The grips are changeable.
It does not make a high vibration while working.
Its needle depth is adjustable.
Its body is made of anodized aluminum.
It has a long warranty period of 1 year.
Cons
You may find the pen's forward balance of weight a little difficult to handle.
The hawk pen comes at a high price.
Cheyenne Hawk Pen Review: Features And Benefits
Now comes the best part of the review where you will read about the best things about a Cheyenne Hawk Pen. Read all of it and see for yourself why you should have it.
Uniqueness
Tattoo machines like pens are not that new anymore. But the Cheyenne features are completely new as well as tested. It has transformed drawing, shading, and coloring tattoos into a work of art.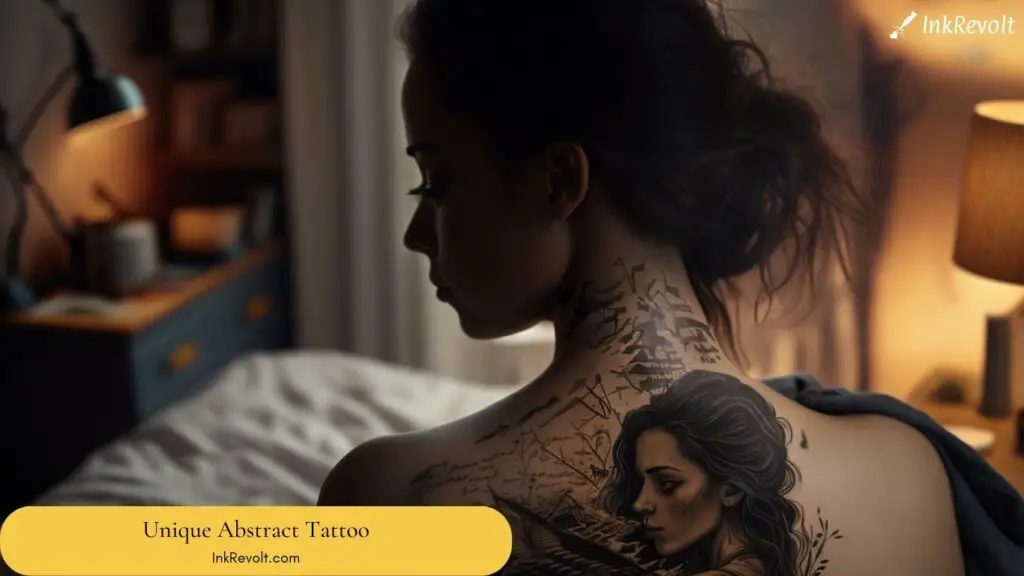 The tattoo artists can work independently with it which perfectly justifies how it has an award-winning and remarkable design that carries the sign of exceptional innovation.
Low Vibration
As already mentioned, the pen makes low sound and vibration while working. It also has a responsive mode that deals with hit frequency and reactive stitch.
Since the vibration is not high, its performance is very smooth. Machines with high vibration cause damage to tattoo designs.
Due to low vibration, you can design smoothly and perfectly. Besides, high vibration can make your hands torpid. As Cheyenne Hawk Pen does not create too much vibration, your hands stay steady even when you work for a longer period of time.
Comfort
It has some comfortable and great features which make it more attractive to professional tattoo artists. They usually look for a tattoo machine that they can handle easily.
The main component of the body of the hawk pen is anodized aluminum. This should be enough to guarantee you that its quality is superb. Its weight is around 130 grams, which means it is very lighter than the regular tattoo machines. Hence, it is easier to handle than other typical machines.
Even beginners also prefer it because it is very user-friendly. Other types of machines that are coil-based require more maintenance. But this one requires very low maintenance. Besides, the cartridges of its needle are disposable.
Clients and artists both have appreciated this tattoo pen because it is better and more importantly, medically hazardless. Clients often suffer from severe pain and aftereffects if the tattoo pen is not good. This is where Cheyenne comes to the rescue and brings some comfort through medical tests as well as R&D.
So, it can safely be said that from both the clients' and the artists' ends, Cheyenne should be and deserves to be the number 1 choice.
Visualization
Cheyenne works very smoothly at 6 to 12.6 V. You can always change the voltage for the purposes of shading, lining, and coloring.
Besides, the visual artists find its 3.5 mm stroke very appealing. Its disposable grips are customizable and that is another reason that makes it the best. It comes with an excellent protection case that keeps it from rolling away from the user's hand during its operating time.
Wrapping Up
We have come to the end of the review. To sum it up, if you are looking for a high-quality tattoo machine, we highly recommend Cheyenne Hawk Pen for both salon and home tattooing.
It is flexible and durable. It gives you smooth and perfect shade, color, and design without causing any trouble. You can work for a long time without suffering from wrist exhaustion. Furthermore, it is very easy to handle and creates low vibration.
It cannot be ignored that it requires you to spend quite a good amount of money to invest in the machine.
But I hope you already know why that is so and understand that its performance will be worth the investment because getting a Cheyenne for yourself means ensuring not only your comfort but also clients' safety.
That's all about the Cheyenne Hawk Pen review. I hope you have found it helpful. Before I conclude, here are some tips for you as a thank you for keeping up with me.
Do read the manual thoroughly before using it.
Since health issues are involved with this, remember to change and maintain the needles and grips properly and regularly.
Use good quality ink. Low quality ink will result in poor designs. Don't hold the pen responsible for that.
We are sorry that this post was not useful for you!
Let us improve this post!
Tell us how we can improve this post?