Dragonhawk Mast Pen Rotary Tattoo Machine Review
Everyone has faced this dilemma in their lives at least once when they find the right thing, but above their budget range. The worse part comes when we cannot afford it anyway and settle for something else.
But what if I told you that you could have something just perfect and it is within your reach? The Dragonhawk Mast Pen could be that something for you if you are a tattooist. It is the best thing at the best bargain.
In this Dragonhawk Mast Pen Rotary Tattoo Machine review, I will talk about this product, discuss its pros and cons, features and benefits, and other important stuff.
Why don't you join me and see if you should give it a shot?
Introducing Dragonhawk Mast Pen Rotary Tattoo Machine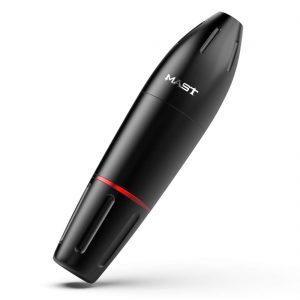 Dragonhawk is the most reputed brand for making quality and durable tattoo machines. Professional tattoo artists have well-received the Dragonhawk Mast Pen because of its performance.
The following section highlights the main specifications of this machine. Let's have a look at it and learn more about the pen.
Dragonhawk Mast Pen Specifications
Brand: Dragonhawk
Weight: 120G
Length: 11.7 CM
Connection: DC
Frame: Space Aluminum
Motor: Japanese (customized Mast motor)
Color: Black
Adjustable needle stroke (from 2.8mm to 3.5mm)
Operating voltage: 6V to 9V
Ergonomic and pebble modeling
Who Is This Product For?
This section is basically to help you understand if you should make the purchase. Read it and see if it resembles your situation. If it does, bingo! You are one step closer to finding your tattoo machine.
You want a budget-friendly, portable, lasting, and flexible tattoo machine.
You don't look to buy a heavy machine because you have to keep working for a long time. So, the tinier, the better.
You cannot compromise with safety. You prefer something neat and clean that will not cause any health risk.
You want a tattoo machine efficient at lining and shading.
Problems You Might Have To Face
Although it is an a1 machine, it is not entirely flawless. There are a couple of things you might have to face.
You might find the cartridges loose as well as pushed out. That will require you to go for unscrewing them.
You might also find it hard to control the needles as it takes time to think and then make tattoos.
Pros
Lightweight, clean, stylish, portable, and pen-like machine
Great control over lining as well as shadowing
Quiet operation
Due to its aluminum body, the machine cools off quickly. That lets you rest take care of the needle.
The machine has a lovely gift box. (This would be the best gift for a tattoo artist, right?)
Compatible with any size and length of needles
It suits any skin type
Cons
The motor may become hot within a short time.
The machine vibrates while working.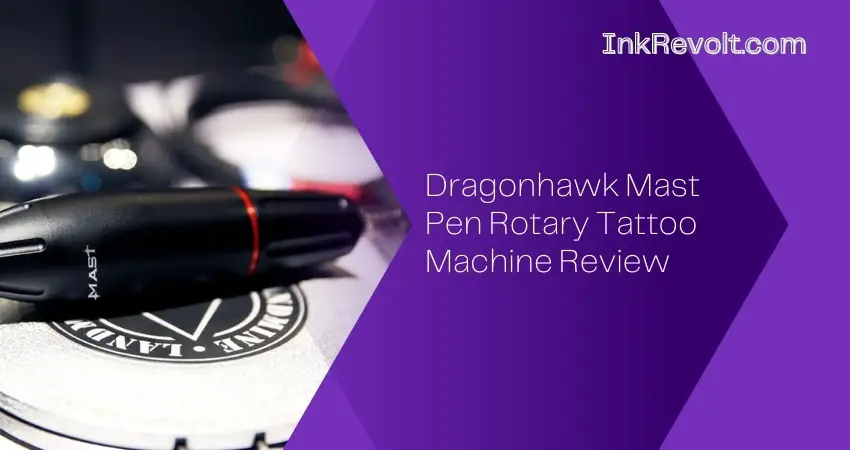 Dragonhawk Mast Pen Review: Features And Benefits
This part of the Dragonhawk Mast Tattoo Pen Rotary Tattoo Machine review will shed light on the machine's essential features and benefits. It is mainly for you if you are still in doubt.
Tiny And Easy Setup
You can take the Mast Pen with you anytime and anywhere.
It is also user-friendly. You won't have to try hard to work with it. It has an easy setup that does not require any additional logistics.
User Protection
The tattoo pen guarantees your utmost safety. The curvatures of its needles have been made with first-class safety protocol to prevent injuries.
No Noise
It has a powerful motor and a reliable gear system. These two enable the machine to operate without any noise. Thus, you can work peacefully with the pen.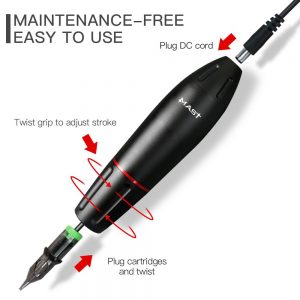 Adjustable Needle Stroke
You can adjust the stroke from 2.8 mm to 3.5 mm. It is an excellent addition to the pen's versatility. This feature allows you to try any style and technique for tattooing.
Smooth Function
The pen gently transfers ink to the skin and does fantastic lining and shading work. It is also safe for any skin type.
Stable Grip Hold
The machine comes with an appealing interior design that gives you an advanced and stable grip hold. That makes it more convenient to hold and use.
Check out the comparison between 3 Dragonhawk Tattoo Pens.
Alternates you may consider
Wrapping Up
To conclude the Dragonhawk Mast Pen Rotary Tattoo Machine review, I can tell you that you can rely on it. Made of quality aluminum, it has a sound customized motor that delivers satisfactory performance.
It is completely hygienic and will not cause any health problems. It is a good match for professionals and beginners alike.
If you are still researching to find the best rotary tattoo machine, I am happy to tell you that you have found it. Get yourself one ASAP and start the next chapter of the journey right away!
Thanks for reading the review. Happy purchasing!
We are sorry that this post was not useful for you!
Let us improve this post!
Tell us how we can improve this post?